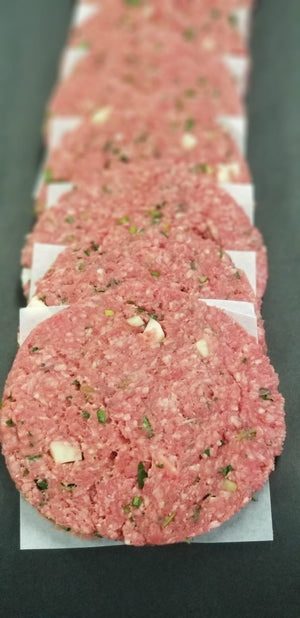 The Gaucho Burger (4 x 8 oz)
Our NEW Gaucho Burger.  Inspired by the Gaucho, which is the south American cowboy, and south American BBQ.  This burger is made with the same fresh Angus Beef with real provolone, garlic, parsley, and green onion infused within the burger.   Try it at your NEXT BBQ.
4 - 8 oz Burgers per package
How to Order (Qty):   Package of 4 B
Average Size:     4 x 8 oz
Price per lb:      $14
Made from AAA+ beef.  Pasture raised and finished on grains to promote marbling and flavor. Hand selected from our exclusive network of local Ontario farmers.