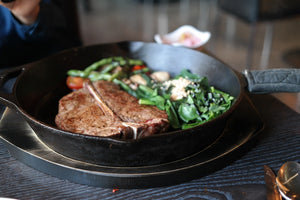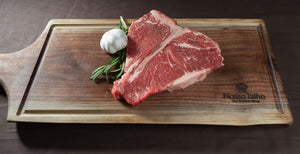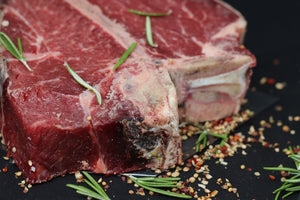 The distinguishing feature of the T-Bone steak is the specific bone forming the letter T. On one side of the bone you have the striploin steak and on the other the tenderloin.  With this cut you have the pleasure of two preimum cuts and the added taste that comes from grilling the bone. 
How to Order (Qty):   By piece
Cut from AAA+ beef.  Pasture raised and finished on grains to promote marbling and flavor. Hand selected from our exclusive network of local Ontario farmers.