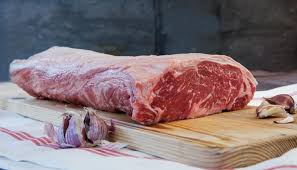 AAA Striploin, 0x1 (12- 14lb)
Striploin is a premium primal cut.  Be your own butcher and save or ask us to cut for a minimal charge.  
If you decided for us to steak for you, they will be individually vacuum sealed for ideal storing.
How to Order (Qty):   By piece
*striploin is 12-14 lb prior to triming and cutting
Cut from AAA+ beef.  Pasture raised and finished on grains to promote marbling and flavor. Hand selected from our exclusive network of local Ontario farmers.