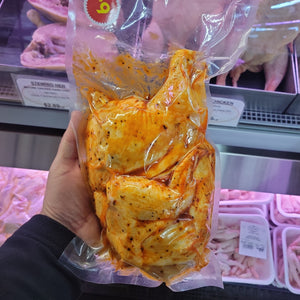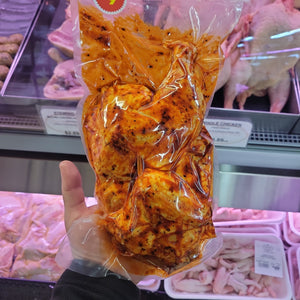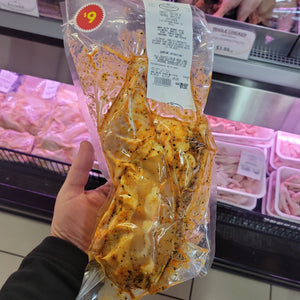 Grillin' Chicken, BBQ Ready (1/2), 4 Flavors
A world of flavor available to choose from.  4 Flavors avialable
Jerk:  The Caribbean comes to your next BBQ . The earthy flavors meet Jamaica's favorite pepper, Habanero. This marinate brings together all of Jamaica's traditional flavors crossed with a sweet and tangy BBQ sauce 
Chimichurri:  Experience latin american flavors with our chimichurri grillin' chicken. 
Piri Piri:  A little Spicy.  A little Sweet.  A little Salty.  All around complex flavor. It's like an explosion of flavor in your mount. 
Sweet Onion & herbs : Satisfy your cravings with our sweet onion & herbs Chicken.  Big hit at your next BBQ.
Cooking Instructions: This product can be baked, grilled, or even sous vide.  Cook to an internal temperature of 165
Order by: Half Chicken 
Avg Weight: 1.5 lb
Price per package:  9.00 EACH
* All Marinates are made in store with wholesome spices and ingredients.