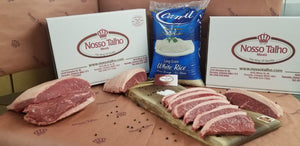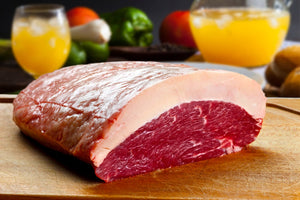 Picanha, AAA+ (4.5 - 5lb)
Picanha is a cut of beef that is popular in Brazil, and later also adopted in Portugal. In the North America, it is little known, but referred to as the top sirloin cap, rump cover, rump cap, or culotte.  Very versatile cut  can be roasted/BBQed whole or cut into steaks. Incredible flavor and tenderness one of our most popular cuts.
How to Order (Qty):   By piece
Cut from AAA+ beef.  Pasture raised and finished on grains to promote marbling and flavor. Hand selected from our exclusive network of local Ontario farmers.