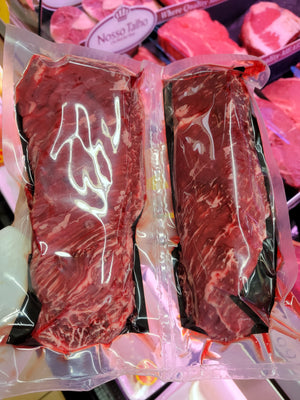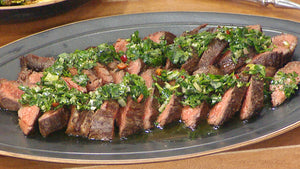 Hanger Steak, AAA+ (1 - 1.25 lb)
Hanger Steak, also known as the butchers steak, or hanging tender is a cut of beef that is prized for its flavor and tenderness.   
How to describe this cut ...... Imagine the rich flavor of the rib eye, crossed with the melt-in-your-mouth beef tenderloin.  There is a reason why thy call it the butchers steak., it never reaches the meat counter because the butcher keeps it for him/her self.
AAA+ Grade, Sold Frozen
How to Order (Qty):   By package 
Cut from Canadian AAA+  beef.  Pasture raised and finished on grains to promote marbling and flavor. Hand selected from our exclusive network of local Ontario farmers.