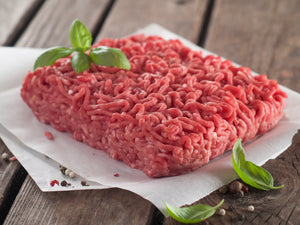 Ground Beef, M/L/ XL (5packages x 2lb)
Freshly ground in store, from full muscle meat.

Options:
Medium,  Lean and Extra Lean Ground Beef
10 lb CASE .  Packaged in 2 lb vacuum sealed packages (5 x 2 lb)
Cut from AAA beef.  Pasture raised and finished on grains to promote marbling and flavor. Hand selected from our exclusive network of local Ontario farmers. 
* Please note this is a bulk item ONLY sold by 5 packages x 2 lb