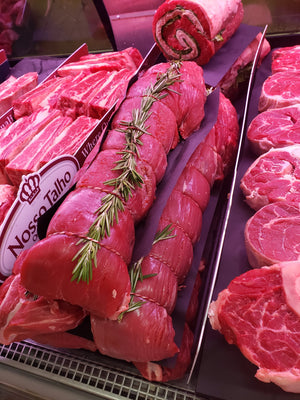 Tenderloin Roast, AAA+ (pc)
Tenderloin Roast, also known a Filet Mignon, or just filet is the most tender cut of beef available.  
How to Order (Qty):   By piece
Average Size:     2lb, 3lb, 4lb, 5lb, 6lb
Cut from AAA+ beef.  Pasture raised and finished on grains to promote marbling and flavor. Hand selected from our exclusive network of local Ontario farmers.