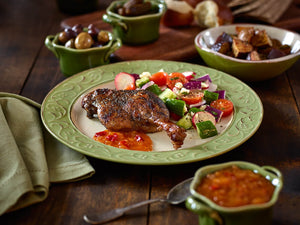 Once you taste the rich, flavourful meat of a duck leg you will appreciate why they are in such high demand in North America. The slow, steady cooking process is the key to result in fall-off-the-bone meat.
How to Order (Qty):   by piece
Average Size:     8-9 oz
Price per piece:    
From King Cole Farms, Stouffville, Ontario.  Frozen product.