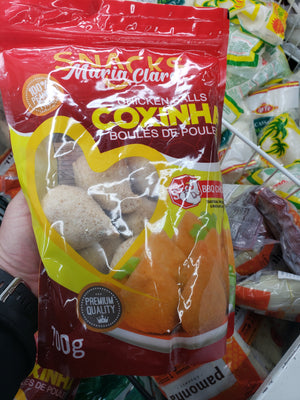 Coxinha, Brazilian Chicken Balls (700 g)
Coxinha is a popular street food snack in Brazil and is fun to eat. Think of it as savory dough shaped into a drumstick with a creamy chicken salad filling. It's then battered and fried to golden, crispy perfection.
How to Order (Qty):   By package
Package Size:     700 grams
Price:      13.99
Made in Canada by a Nosso Talho approved supplier.