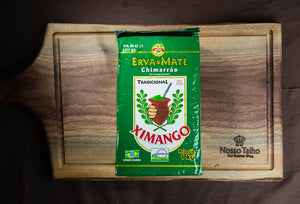 Erva Mate -Ximango (1 kg)
Erba Mate -Ximango-
Ximango

 
is one of the well-known brands you might want to give a try if you're new to chimarrão. Not only because of its taste, but because it's one of the very few that's easily available in Canada.
How to Order (Qty):   By package
Package Size:  1 KG
Price:     $14.00
Imported from Brazil.