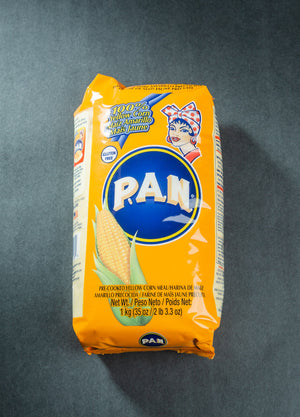 P.A.N. Pre-Cooked Yellow Gluten Free Corn Meal (1Kg)
P.A.N. pre-cooked yellow cornmeal, 1 kg is a unique product because it is exclusively made from corn. It is gluten-free, preservative-free, color-free, and flavor-free. Manufactured without any chemicals. It makes it possible to prepare a wide variety of delicious corn dishes.
How to Order (Qty):   By Package
Average Size:     1 Kg
Price: $3.49
Imported from Mexico.