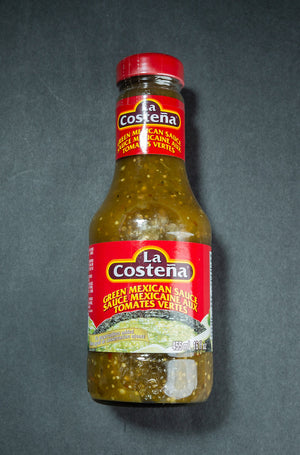 Salsa Verde Green Mexican Sauce -La Costena-
Salsa Verde by La Costena is a medium spicy, chunky green sauce made with natural tomatillos or Mexican green tomatoes to give it that unique green fruity taste the salsa has. With delicious flavors, La Costena Salsa Verde is a convenient and inexpensive alternative for your cravings of Mexican Sauce and Flavor. Bring out the homemade taste of your meals with La Costena!
How to Order (Qty):   By Bottle

Average Size:    455 Ml
Price: $3.19
Imported from Mexico.