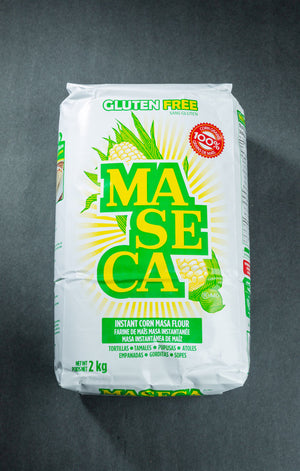 Instant Corn Flour - Maseca - (2Kg)
Maseca is the leading global brand of cornflour, which has taken the flavor of Mexico to the entire world through the tortilla. Additionally, Maseca is an important participant in the corn grits market in Europe, Africa, and the Middle East.
How to Order (Qty):   By Package

Average Size:   2 Kg
Price : $7.99
Imported from USA.