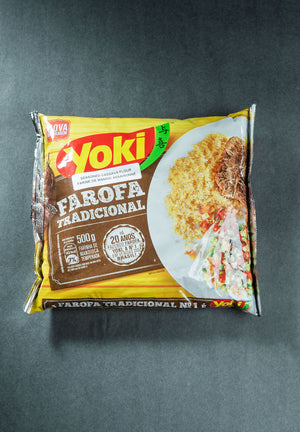 Seasoned Cassava Flour (Farofa De Mandioca Pronta)-Yoki
Seasoned Cassava Flour 
Farofa De Mandioca Pronta
Brazilian side dish! It pairs wonderfully with many dishes, like rice, beans, stews, and barbecue! This toasted cassava flour recipe is ready in under 10 minutes and will add a special bacony crunch to your next meal.
How to Order (Qty):   By package
Package Size:     500 grams
Price:      $3.99
Imported from Brazil.