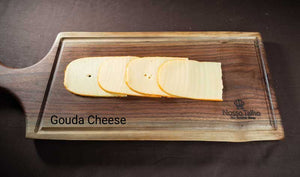 Gouda is a mild-flavored, yellow cow's milk cheese originating from the Netherlands. It is one of the most popular cheeses worldwide.
How to Order (Qty):   1/4 lb
Average Size:     1/4 lb
Price per lb:      $22.25/lb
Sourced locally and produced by Nosso Talho approved partner. Cut fresh in store for maximum freshness and satisfaction.