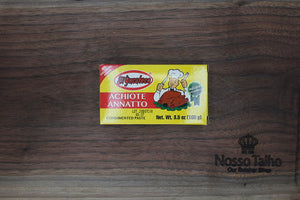 Achiote Annatto -El Yucateco (100 gr)
Achiote Paste is made with a blend of annatto seeds, spices, herbs, and vinegar. It is traditionally used in Mexican cuisine, especially in the Oaxaca and Yucatan regions to marinate meats, poultry, fish, and game.
How to Order (Qty):   By Package
Average Size:  100 grams
Price: $2.49
Imported from Mexico.