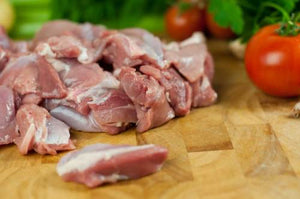 Chicken Thighs Diced 1" (lb)
 Chicken Thighs Diced approximately in 1" cubes (raw). Ready to use in your stir fry or stew.  Dark meat.
How to Order (Qty):   lb
Average Size:     lb
Price per lb:      7.99 /lb
Sourced from our exclusive network Ontario poultry farmers.  This chicken is naturally raised and processed.