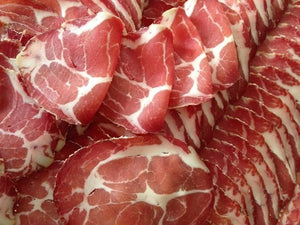 Capicollo also known as coppa, or capocollo is a traditional Italian and Corsican pork cold cut made from the dry cured muscle ruining from the neck to the fourth or fifth rib of the pork shoulder or neck.  It is the whole muscle salume, dry cured and typically sliced very thinly. 
How to Order (Qty):   1/2 lb
All our charcuterie are from Nosso Talho approved processors.