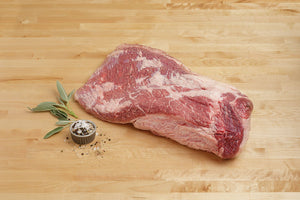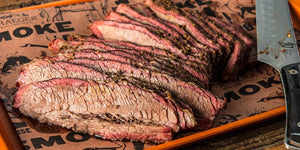 Brisket, Whole (Avg. 13lb)
A packer brisket, vacuum packed. Ideal for someone who is looking to smoke a full brisket.
How to Order (Qty):   By piece
Average Size:     11 - 16 lb
Price per lb:      6.75/lb
Cut from AAA Beef, pasture Raised and finish on grains to promote marbling and flavor. Hand selected from our exclusive network of local Ontario beef farmers.