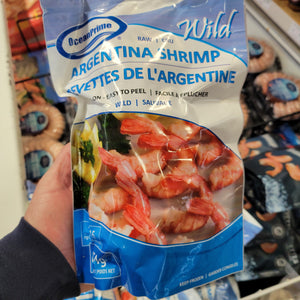 Argentina Shrimp, Wild Caught (454 g)
Wild caught Argentina Shrimp, raw.  Easy-peel, tail on and deveined.  Sweet tasting with a frim but tender texture, these shrimp are a quick and delicious option served great warm or cold, grilled, baked of boiled.
How to Order (Qty):   By Package
Package Size:   454 g
Price: 14.99 /bag
Imported from Argentina. Frozen.
*packaging may vary