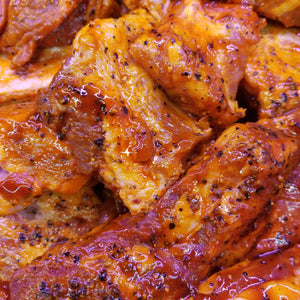 Alabama BBQ Pork Ribs (lb)
Alabama BBQ Pork Ribs  are seasoned an ready to grill.  This creamy, tangy, "just a hint of pepper" will sure be a hit at you next BBQ.
How to Order (Qty):   lb
Average Size:     2 pc per 1lb
Price per lb:      4.99 /lb
All our pork is sourced from our exclusive network of Ontario Pork Farmers. Naturally processed by our experienced and professional butchers for you.