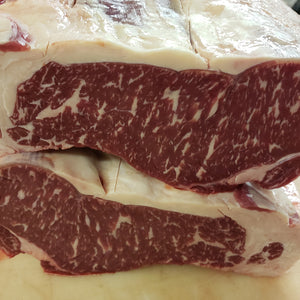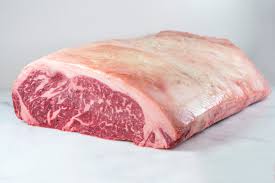 USDA PRIME Striploin, 0x1 (14 lb)
Striploin is a premium primal cut.  Be your own butcher and save or ask us to cut for a minimal charge.  
If you decided for us to steak for you, each steak will be packaged in individually vacuum sealed.
How to Order (Qty):   By piece
Average Size:     14 lb
Price per lb:       (20.99 /lb cut into steaks)
USDA Prime Grade.  Abundant of marbling.