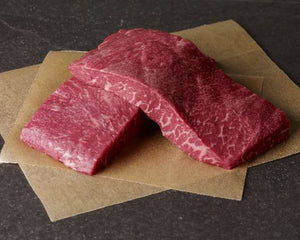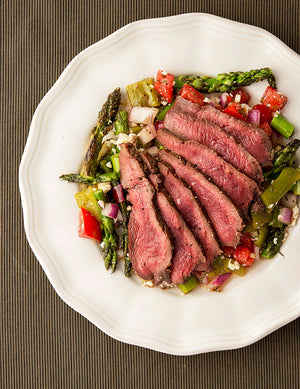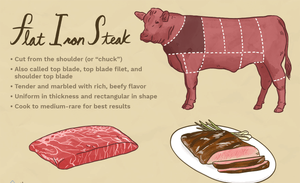 Flat Iron Steak (Avg. Case 4.5 kg)
Flat iron Steak, also called butlers steak, or oyster blade steak is cut from the chuck.  this steak has a good balance between tenderness and flavor.  Where it lacks in tenderness (compared to tenderloin, rib eye, and striploin) it makes up in flavor.

Order by:  Case
Average weight: 10 lb
Cost per case: $145.00
Cut from premium AAA+ beef, pasture raised and finished on grains to promote greater marbling and flavor.  Aged a minimum of 30 days.
* You will be charge by case.