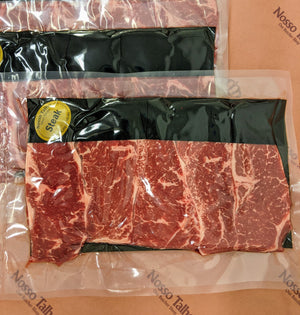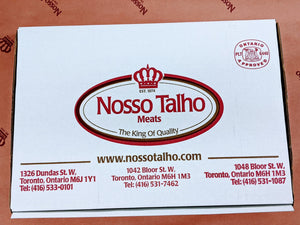 Striploin Steak, 5 oz Sandwich Steak (30 steaks)
Striploin steak,  cut 5 oz, packaged 10 piece per vacuum sealed packaged for storing for ideal storing/ freezing.
30 Tissue Ends Steaks in total.
3 packages with 10 steaks per package.
Cut from premium AAA+ beef, pasture raised and finished on grains to promote greater marbling and flavor.  Aged a minimum of 30 days.
*FROZEN