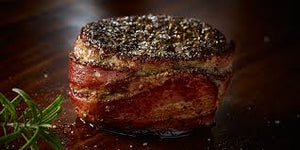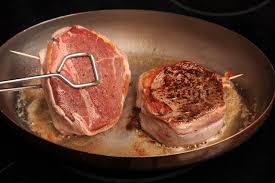 Bacon Wrapped Tenderloin, AAA+ (10 lb)
Bacon wrapped Filet Mignon is a steakhouse classic you can easily make at home.  Gilling steak wrapped with bacon combines their juices for a savory, tender steak with a touch of crispiness and irresistible flavor. 
Each steak comes individually vacuum packed for ideal storing and freezing. 
Order by:  Case
Cut from premium AAA+ beef, pasture raised and finished on grains to promote greater marbling and flavor.  Aged a minimum of 30 days.