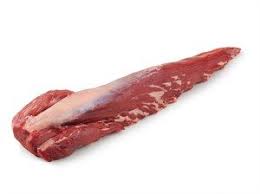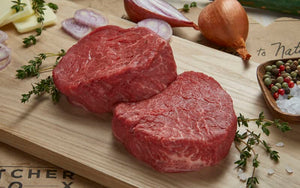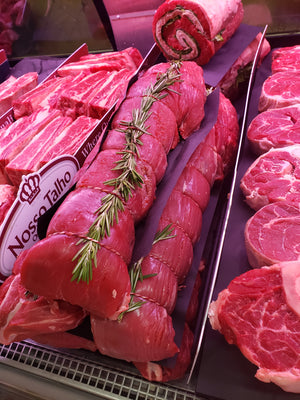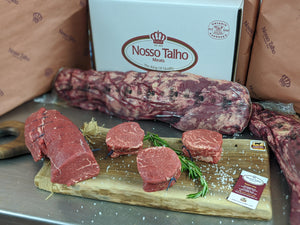 Beef Tenderloin, AAA+ (8 lb)
Beef tenderloin is a premium primal cut.  Be your own butcher and save or ask us to cut for a minimal charge.  
How to Order (Qty):   By piece
Average Size:     8 lb
Price per lb:      21.99/lb (22.99 /lb cut into steaks)
Cut from Canadian AAA + beef.  Pasture raised and finished on grains to promote marbling and flavor. Hand selected from our exclusive network of local Ontario farmers.