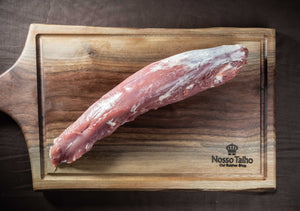 Pork Tenderloin (16-18oz)
Pork Tenderloin , also called pork fillet is a long thin cut of pork and is a very tender cut.  Can be used to roast, pan fry or bbq.  It is lean, so be careful not to overcook, which will dry this cut. 
How to Order (Qty):   By piece
All our pork is sourced from our exclusive network of Ontario Pork Farmers. Naturally processed by our experienced and professional butchers for you.