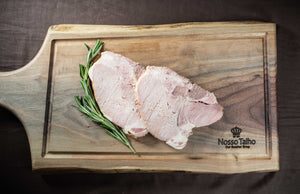 Smoked Pork Chop (Avg. 8 oz)
Smoked Pork Chop, great on the grill or pan fried. Light smokey flavor. Cut 1/2" to 3/4"
How to Order (Qty):   By piece
Average Size:     7- 9 oz
Price per lb:      7.99  /lb
Sourced from our exclusive network of Nosso Talho approved Ontario processors.