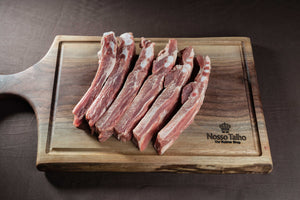 Pork Side Rib, BBQ Style (lb)
Pork Side Rib, Cut BBQ Style, cut between each rib making it a quick and easy finger BBQ food. 
How to Order (Qty):   By package
All our pork is sourced from our exclusive network of Ontario Pork Farmers. Naturally processed by our experienced and professional butchers for you.