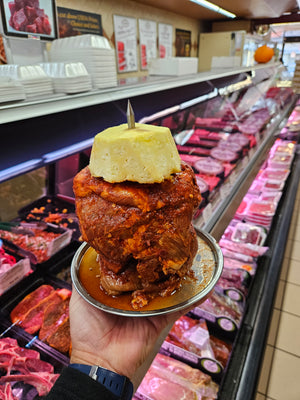 Mini Trompo al Pastor (Pork)
Taco al Pastor is a Mexican taco meat dish that features a flavor palate that combines traditional middle eastern spices with those indigenous to central Mexico. 
How to Order (Qty):   By Trompo
** REBATE $10 for the Trompo.  Return the Trompo and receive a refund of $10
All our pork is sourced from our exclusive network of Ontario Pork Farmers. Naturally processed by our experienced and professional butchers for you.