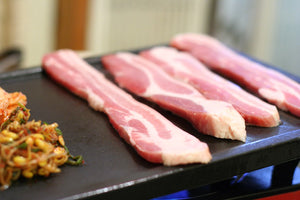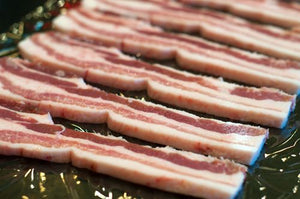 Grillin' Pork Belly, skin on, sliced
Pork Belly is the underside of the belly. Sliced for a great grilling option. Cut 1/4" thick. Rid is on, boneless.
How to Order (Qty):   lb
All our pork is sourced from our exclusive network of Ontario Pork Farmers. Naturally processed by our experienced and professional butchers for you.