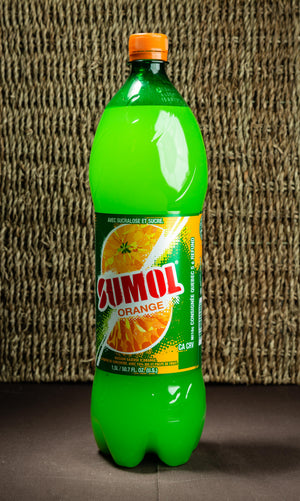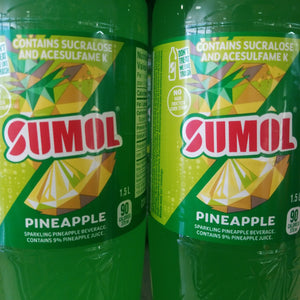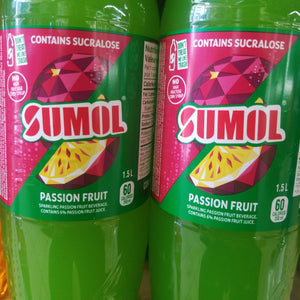 Sumol is the first soft drink to become famous on Portuguese television with a message that sets its unique flavor apart from the competition:

"A cat is a cat; a dog is a dog; Sumol is everything the others are not".  

Available Flavors:  Passion-fruit, Pineapple, and Orange.
How to Order (Qty):   By bottle
Average Size:     1.5 lt
Price :      2.49 + tax
Imported from Portugal.