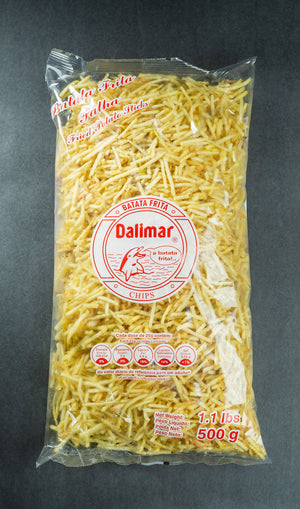 Potato Sticks (Batata Palha) - Dalimar
Ideal to accompany the already classic Portuguese quick meal, chicken. It is also an excellent accompaniment to the famous pig roast.
On the beach, in the countryside, home cooked meals or snack between meals, Dalimar is crisp!
How to Order (Qty):   By Bag
Package Size:     500 grams
Price:     $5.59 +tax
Imported from Portugal.