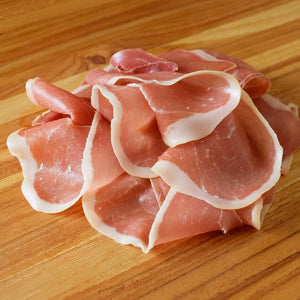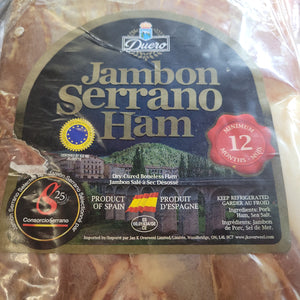 Serrano Ham, Spain (1/4 lb)
Serrano Ham os a flavorful, natural ham, curednin the country air.  The extended curing transforms the ham, imparting a deep flavor and aroma. This prosciutto is thinly sliced for you on the spot, for maximum freshness.
12 months aged, boneless.
How to Order (Qty):   1/4 lb
Average Size:     1/4 lb
Price per lb:      28.99 /lb
 Cut fresh in store for maximum freshness and satisfaction. From Spain.