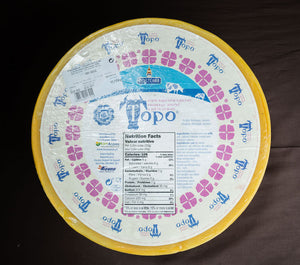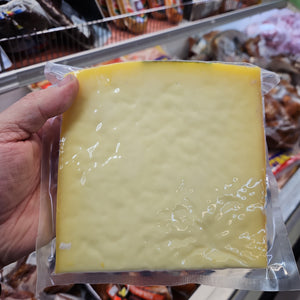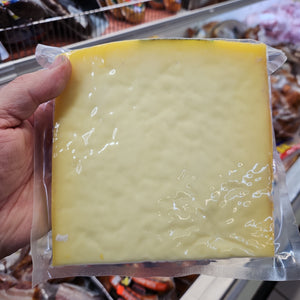 Island Cheese - Sao Jorge - Topo
Queijo Sao Jorge -Topo-
Topo Island Cheese is a matured cheese with a semi-hard and firm texture, produced on the beautiful island of São Jorge, in the Topo area.
It is a cheese with an intense aroma and flavor, clean and proportionately spicy as it is being matured, ideal to savour with wines or jams. Topo Island Cheese is produced from raw cow's milk or pasteurized milk and is matured for a minimum of 2 months.

Available in whole format, quarters, and slices.
How to Order (Qty):   By Pc
Imported from Azores Portugal.