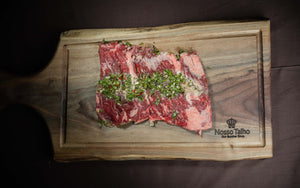 La Mexican Skirt Steak (10 oz)
This ready to grill skirt steak is dressed with our store made Chimichurri.
How to Order (Qty):   By piece
Average Size:     10 oz 
Cut from AAA+ beef.  Pasture raised and finished on grains to promote marbling and flavor. Hand selected from our exclusive network of local Ontario farmers.