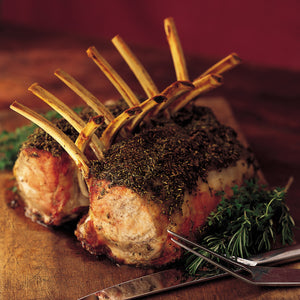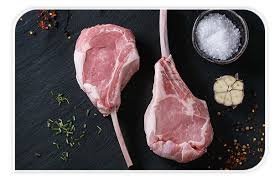 Frenched Veal Rack, Chop/ Roast (pc)
Frenched Veal Rack/ Chop, presents beautifully.  Very tender, buy as chops or as a Roast.
For a roast simply rub with olive oil, kosher salt and coarse pepper, and roast at 325 to 375 F to desired internal temperature. Once finished, treat like prime rib: Let rest for 8-10 minutes so the meat holds its juices. Then, carve.
For a Chop, season, pan sear and finish in oven like a roast.
Internal Finish temperature:  Medium Rare - 145 F,   Medium - 160 F, Well done - 170 F
How to Order (Qty):   By piece
Pasture raised  veal, hand selected from our exclusive network of local Ontario farmers.