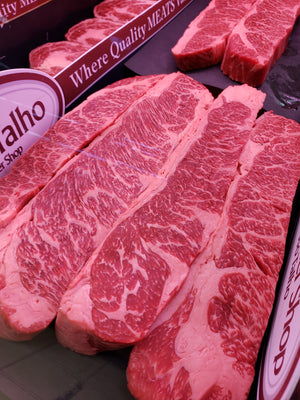 Denver steak is a hidden steak cut not very popular do to the fact that this cut is hidden within the primal cut of the chuck.  Known as a butchers secret cut, it is relatively tender, with a nice beefy flavor.  They are typically well marbled cut.  This cut has great value. Cut 3/4"
How to Order (Qty):   By Lb
Average Size:     3-4 steaks per lb
Cut from AAA+ beef.  Pasture raised and finished on grains to promote marbling and flavor. Hand selected from our exclusive network of local Ontario farmers.