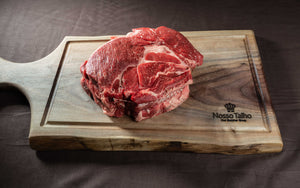 Chuck Roast, Boneless (3 - 3.5 lb)
The Boneless Beef Blade Roast is commonly used in a Pot Roast.  This braised beef dish is made by browning a roast-sized piece of beef before slow cooking the meat in a covered dish, sometimes with vegetables, in or over liquid.  
How to Order (Qty):   By piece
Cut from AAA beef.  Pasture raised and finished on grains to promote marbling and flavor. Hand selected from our exclusive network of local Ontario farmers.