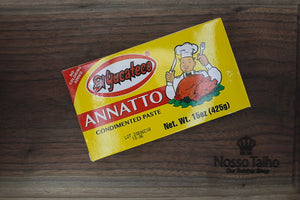 Annatto -El Yucateco- (425gr)
The El Yucateco Annatto, helps you to get the flavor you want for your Mexican dishes. It makes a tasty marinade for all sorts of meat. This annatto seasoning has low calories and cholesterol to be easy to add to your managed diet. 
How to Order (Qty):   By Package
Average Size:  425 grams
Price: $8.99
Imported from Mexico.