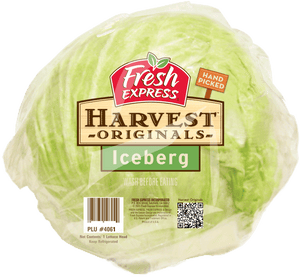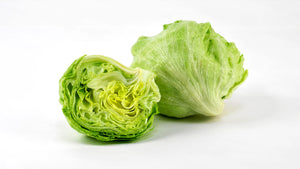 Head Lettuce iceberg -Fresh Express-
Iceberg Lettuce This is probably the most famous and recognizable form of head lettuce. Iceberg lettuce is also sometimes referred to as crisphead, and it is a pale green leafy vegetable that forms into a tight cabbage style head.
How to Order (Qty): By Pc

Average Size:    2lb
Price per unit:$2.99
Sourced from the local Ontario Food Terminal.