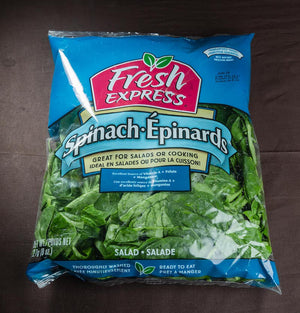 This crisp, nutritious Spinach is a great fresh complement to salads, sandwiches, and wraps. This is one ingredient you can't live without! Our Spinach is also delicious as a cooked side dish or added to other cooked dishes, at the very end, for a softer, chewier texture.
How to order(Qty):   

By pk
Average Size: 227 grams
Price per pc: $3.99
Sourced from a local Ontario food terminal.