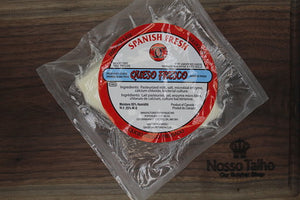 Spanish Fresh Cheese - Queso Fresco
In Spanish, Queso means 'cheese' and Fresco means 'fresh'. This delicately milky, slightly spongy cheese is grated or crumbled, then sprinkled liberally on traditional dishes like enchiladas, tacos, and burritos, from Mexico and South American to Spain. 
How to Order (Qty): By Pc 
Average Size: 500 Grams
Price: $15.80 kg
Produced in Canada.