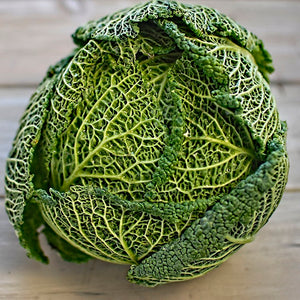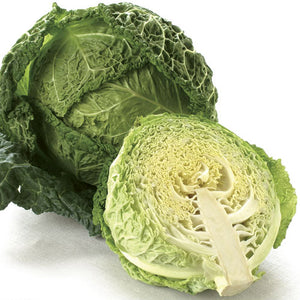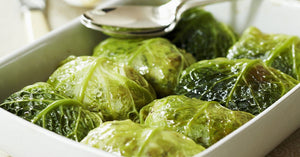 This is the prettiest cabbage in the bunch, we think! They're shaped like green cabbages, but the leaves are deep green and deeply crinkled. Their flavor is mild and earthy, and the leaves are tender even when raw. Heads should be compact and tight but will have a little more give to them because of the wrinkled leaves. We really like savoy cabbage sliced thinly in soups and stir-fries.
How to Order (Qty):   By piece

Average Size:  4lb 
Price per unit: $3.99
Sourced from the local Ontario Food Terminal.