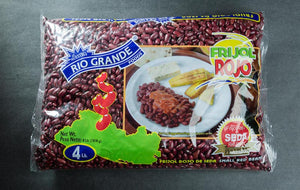 Small Red Beans -Rio Grande (4 lb)
Small Red Beans -Rio Grande-
The Small Red Bean is a small, plump, oval-shaped bean with a brick red color, mild flavor, and creamy texture. It is one of the most common beans in kitchens, in the Caribbean and Central American regions usually paired with rice. Small Red Beans are packed with protein, essential minerals, and fiber.
How to Order (Qty):   By BAG
Package Size:     4 LB
Price:    $12.99
Imported from El Salvador.