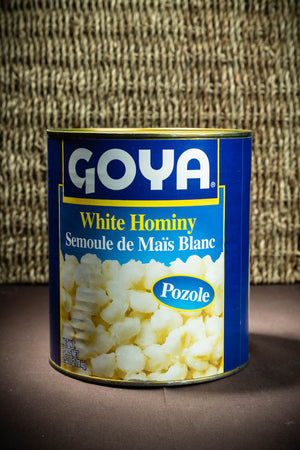 White Hominy is an essential ingredient throughout South America and Mexico and usually found in soups like Menudo and pozole. Traditionally, hominy is prepared by treating large white corn kernels with a softening solution of powdered lime until the skins slip off. The kernels are then further simmered until they open up like a flower. But why go through all the effort when Goya has done it for you? For a delicious shortcut, simply add a can of GOYA White Hominy to your favorite Central and South American recipes, and enjoy! 
How to Order (Qty):   By Can

Average Size:    0.822Kg
Price: $3.59
Imported from Mexico.

*product packaging may variate