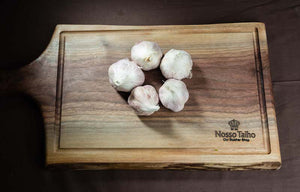 It can be part of dishes that are sautéed, baked, roasted, and braised, and it is added to soups, sauces, marinades, spice rubs, and stir-frys. Garlic is also minced and used as a flavoring in sausages, meatballs, and other ground meat preparations.
How to Order (Qty):  by pc
Average Size:    4 pieces per lb
 Price per lb:   $5.99/lb
Sourced from a local Ontario food terminal.