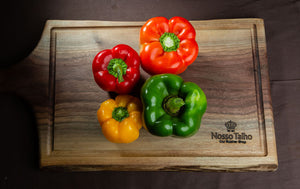 Sweet Peppers (Red / Green) - PC
Crisp and refreshing, with flavors that range from tangy to candy-rivaling sweet, Sweet Peppers are some of the most popular, versatile, and healthy produce items out there. They are an easy and delicious way to add a satisfying crunch to just about any dish, but can also stand as a meal on their own—whether you're grilling, roasting, or stuffing them.
How to Order (Qty):   By piece

Average Size:    2 pieces per lb
Price per lb: $2.99 lb
Sourced from a local Ontario food terminal.