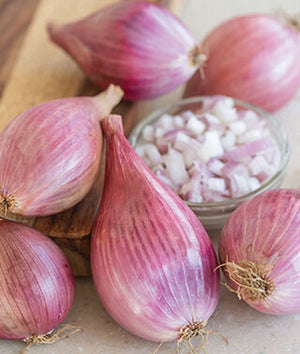 Shallots have a sweet and mild (although pronounced) flavor, with a hint of garlic, and lack the bite you get with yellow or white onions. 

Shallots work especially well in dishes where they're eaten raw, like dressings and salads, and can seamlessly blend into delicate quiches and custards.
How to Order (Qty): By Lb 

Average Size:    
Price per Lb: $5.99
Sourced from a local Ontario food terminal.